Add an individual inbox
Edited
Overview
You likely started using Front to manage shared inboxes more effectively, such as your info@company.com; and now you may find it convenient to add your individual inbox to Front as well. This way, you can check all of your emails in one place and work in Front full time.
Individual inboxes are not visible to teammates by default, but you can share conversations with teammates in a variety of ways, documented below. A teammate can have up to 10 individual inboxes on their Front account.
Take a Front Academy course here to learn more about leveraging Front inboxes to achieve your goals.
---
Instructions
Add a new inbox
Step 1
Click the gear icon on the top right of Front and into the Personal settings tab. Select the Inboxes section, then click the Add an individual inbox button.
Step 2
Fill in the following inbox fields:
Inbox name: Enter the name of the inbox, which displays in your sidebar and menus.

Description (optional): Enter a description for the inbox.

Color: Select a color for the inbox, which displays in your sidebar and menus.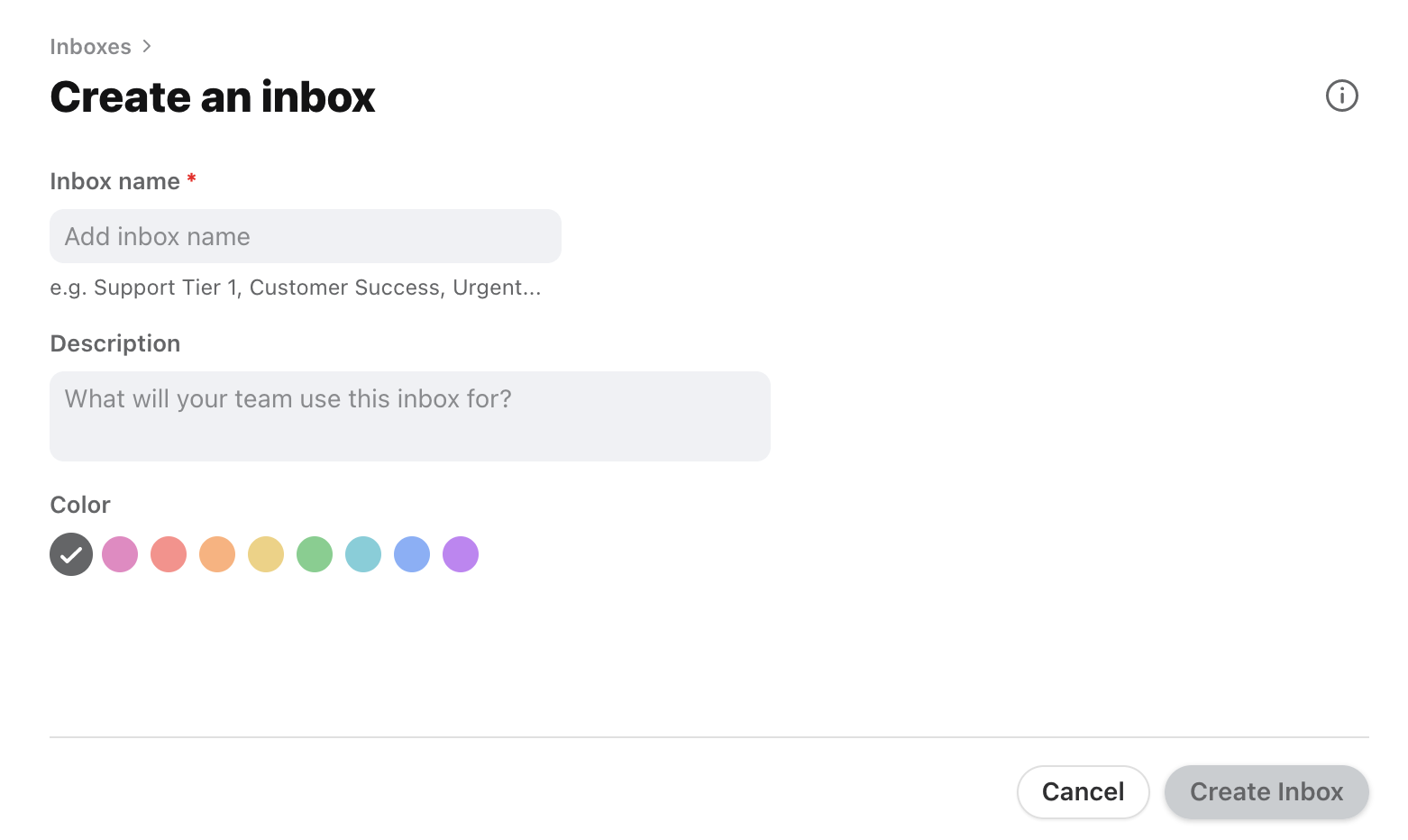 Step 3
Click Create inbox. 
Step 4 (optional)
Configure any additional inbox settings or custom fields.
Now you're ready to connect channels to route messages to this inbox! Otherwise, you can use your new inbox as an empty inbox.
Add a new channel
Step 1
Click Channels in the left menu and Connect a channel.
Step 2
Choose a channel type. 
Step 3
Follow the steps on screen to configure the channel type you've chosen. See here for specific setup guides for all supported channel types.
Step 4
Select the inbox to connect to your channel. All messages from your channel will route to this inbox by default. If you need a new inbox, you can also create it directly from the dropdown menu here.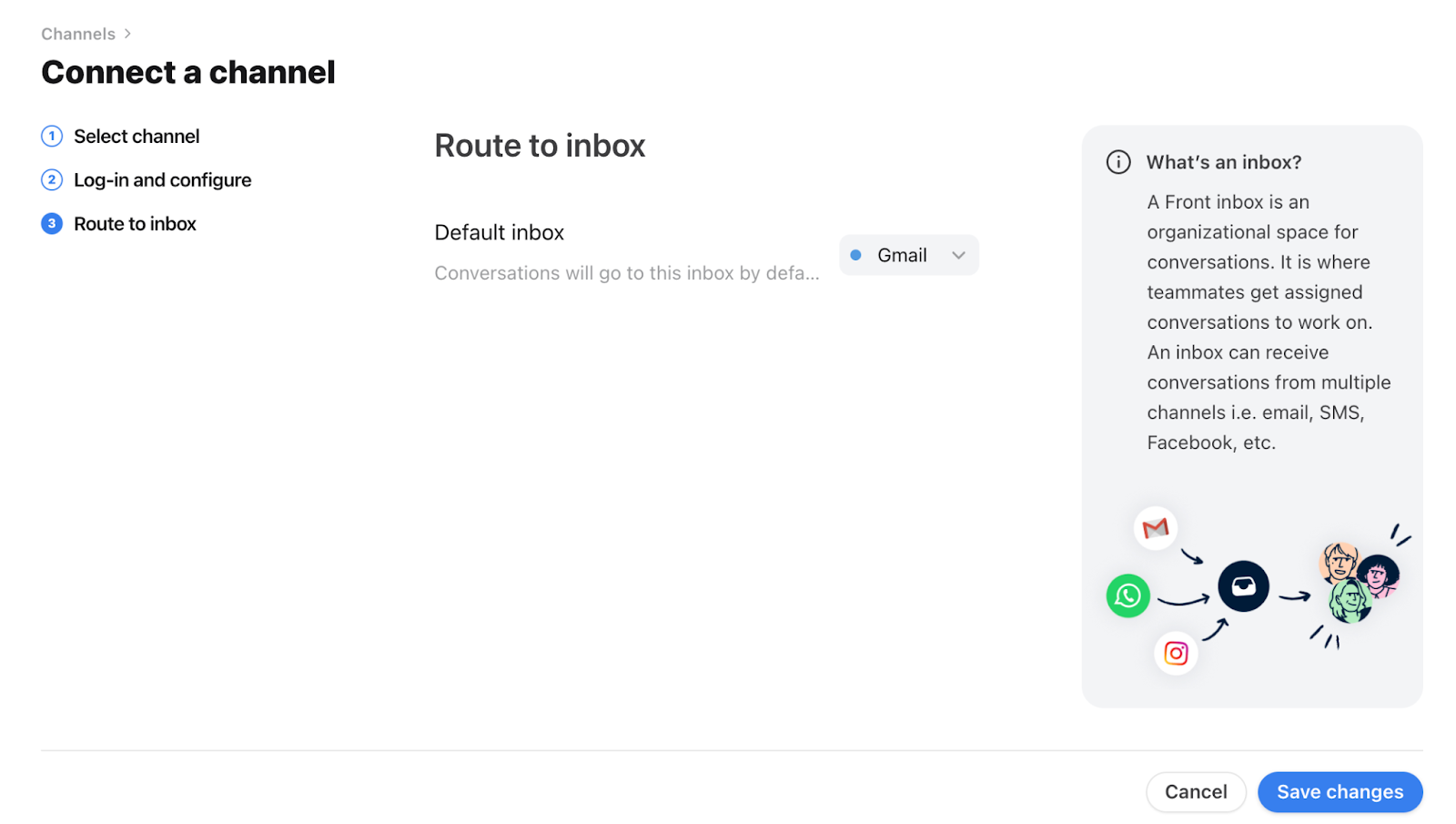 Step 5 
Click Save changes. 
Step 6 (Optional)
Configure any additional channel settings.
---
Privacy and sharing
By default, emails arriving in your individual inbox will stay unshared unless you choose to share them with another team member.
Share specific messages
To share specific message from your individual inbox, you can take any of the following actions: 
Share entire individual inbox
You can also share your entire individual inbox with a teammate if you'd like. Grant access by delegating your inbox to a teammate.