Connect Front with your other apps
Edited
Overview
We built Front to be your command center where you get work done, so it makes sense to connect it with the other tools you rely on.
Here's a quick overview of how Front integrations, custom plugins, and the Front API help you work faster and give you more context on each conversation.
---
Integrations
Front connects with dozens of tools right out of the box. Here are some of our most popular integrations: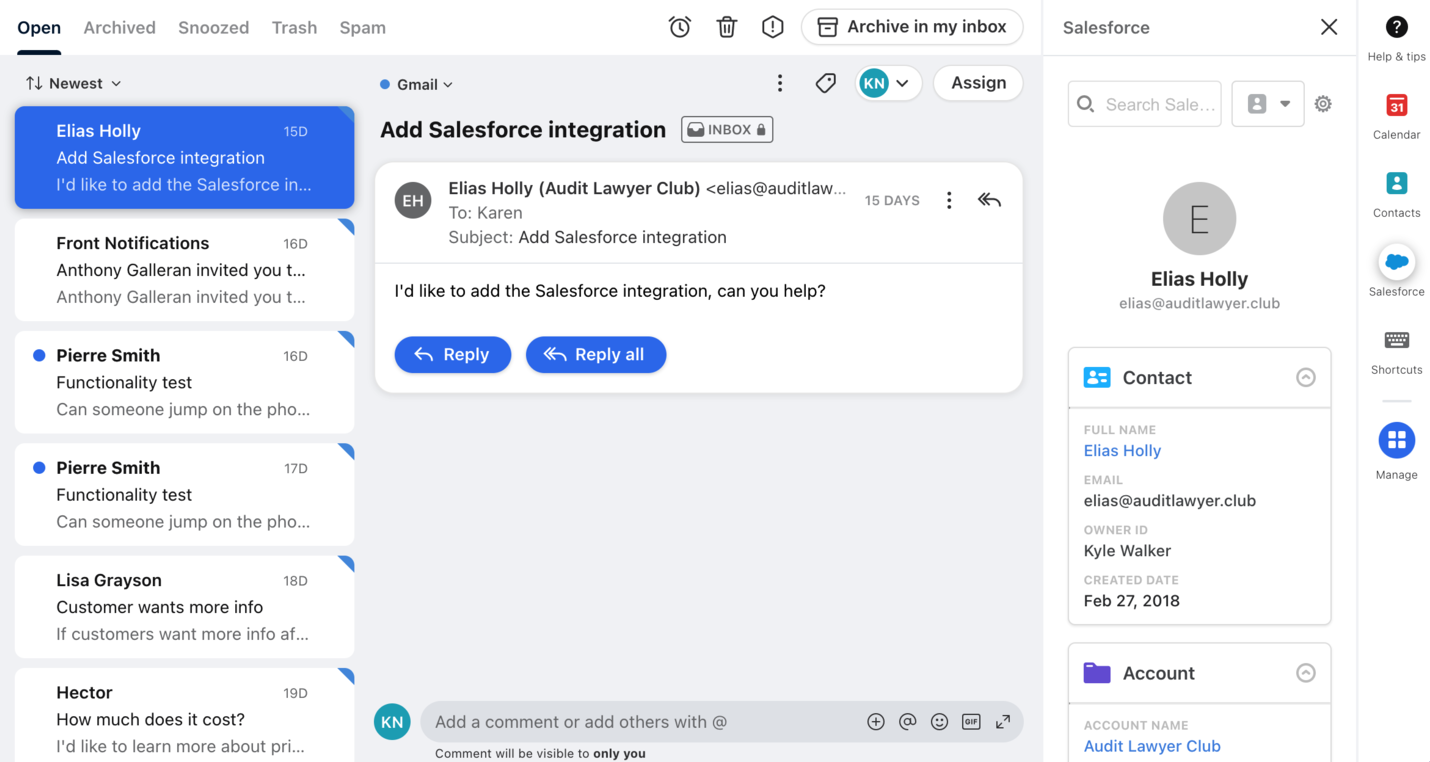 CRMs like Salesforce, Pipedrive, and Base
Log activities and update opportunities without needing to switch back and forth between tools. All the context from your CRM is right there on the message for you to read and edit.
Tracking tools like Jira, Asana, Trello, and GitHub
Create or update tasks from any message, and the task will be linked to the message like a tag. When you close out that task in your tracking tool, all the linked messages will re-open automatically for you to follow up on.
Zapier
Hook up Front to hundreds of other apps with plug-and-play Zaps. They can help you save time on repetitive workflows or get data where you need it.
---
API access
You can use the Front REST API to import or update contacts (including custom fields), connect Front with tools where we don't already integrate, send messages, or build other custom workflows for your team.
---
Plugins
Do you have a database or other backend system you need to connect with Front? Plugins are an easy way for teams to pull information from other tools without leaving their inbox. Your developers can use our Plugin API to build a custom plugin that helps your team work more efficiently.
---
Pricing
These features are available on all plans.