How to enable and use the Y Meadows integration
Overview
Y Meadows integrates with your Front instance to identify and automate tedious and repetitive tasks, freeing your team to work on high-value tasks. The integrated AI is custom built for your company to read and understand incoming messages, then Y Meadows integrates with other systems to take action on behalf of your team. Simple Front rules trigger Y Meadows to read, understand, classify, tag, direct, handle or resolve the incoming communication.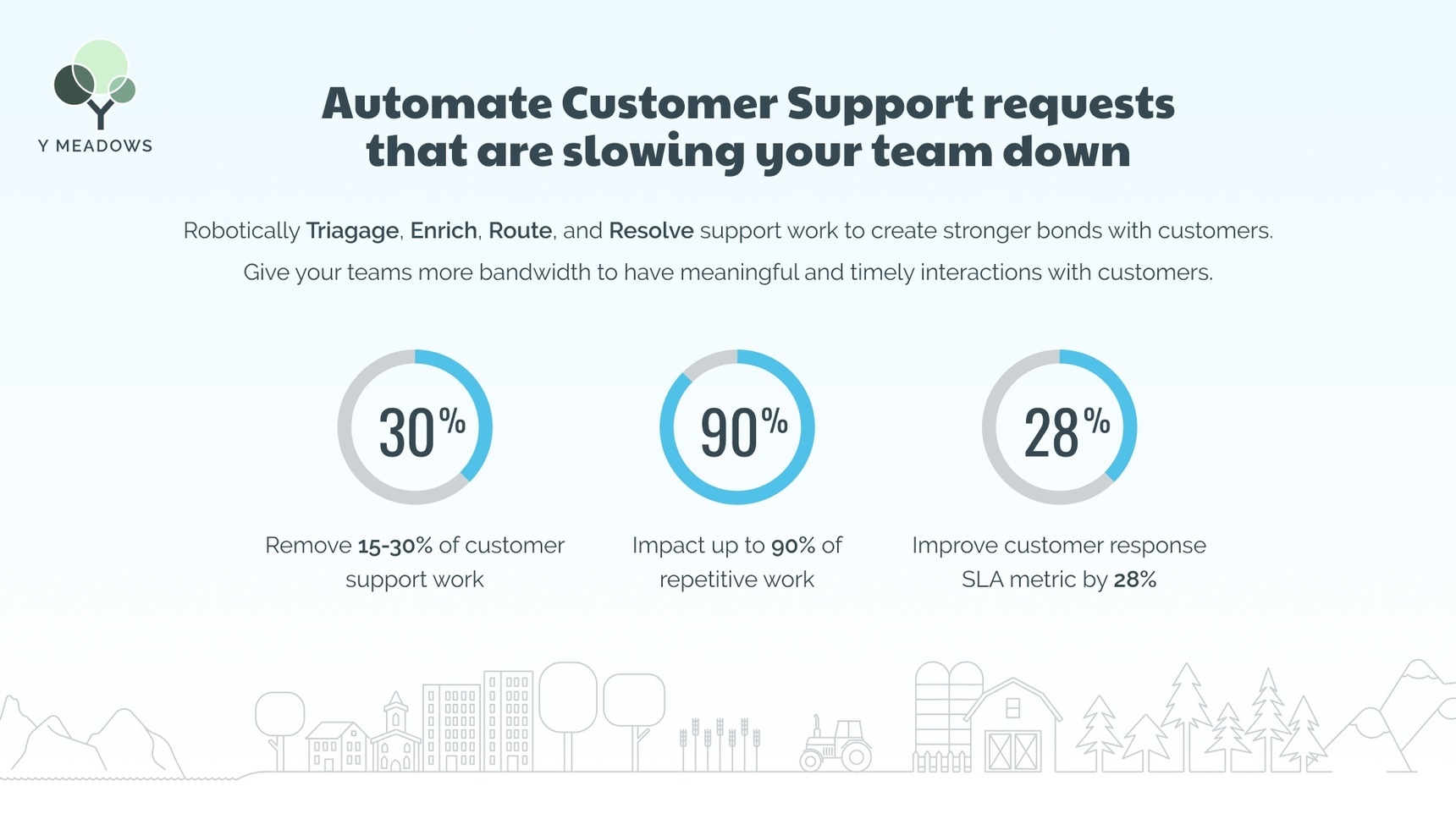 ---
Instructions
Follow Y Meadows' setup guide to enable the integration.
Y Meadows maintains this integration, so if you have any questions please reach out to their team at https://support.ymeadows.com/
---
Pricing
This feature is available on all plans.