How to enable and use the liveweb integration
Overview
liveweb is the first website-based, all-in-one customer support tool. Provide first-class, concierge service for your customer with instant and secure voice, video, screen sharing, messaging, chat and more.
liveweb's Front integration makes it easy for your team to instantly connect with your customers with real-time, video support right from within Front. Whether your customers are dealing with a product malfunction, technical issues, or simply need an expert — with liveweb and Front, they can easily access hassle-free support.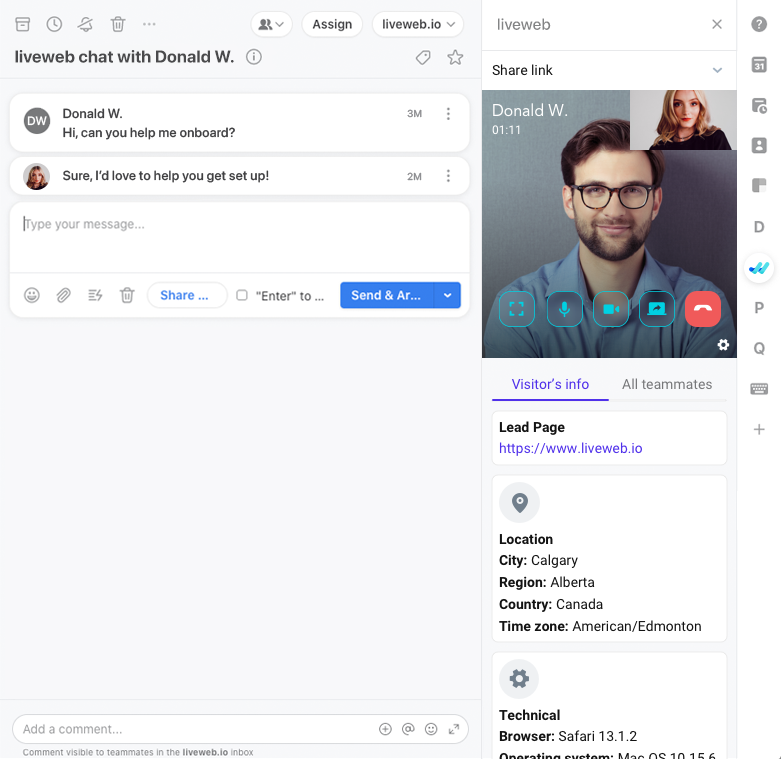 ---
Instructions
Follow liveweb's setup guide to get started. 
liveweb developed and maintains this integration, so if you encounter any bugs or technical issues, please reach out to their team at support@liveweb.io.
---
Pricing
This feature is available on the Prime plan or above. Some legacy plans with different names may also have this feature.