How to enable and use the Aide integration
Overview
Aide helps support teams resolve customer requests in seconds by automatically generating responses using cutting-edge AI technology. Aide streamlines operations for SaaS and e-commerce companies by automating common tasks like generating return labels, exchanging items, or modifying orders.
Front's Aide integration allows you to select from three different AI-generated responses that you can send to your customers in a single click. Since Aide collects company and product-specific data during signup, it's able to generate highly relevant responses and provide robust analytics.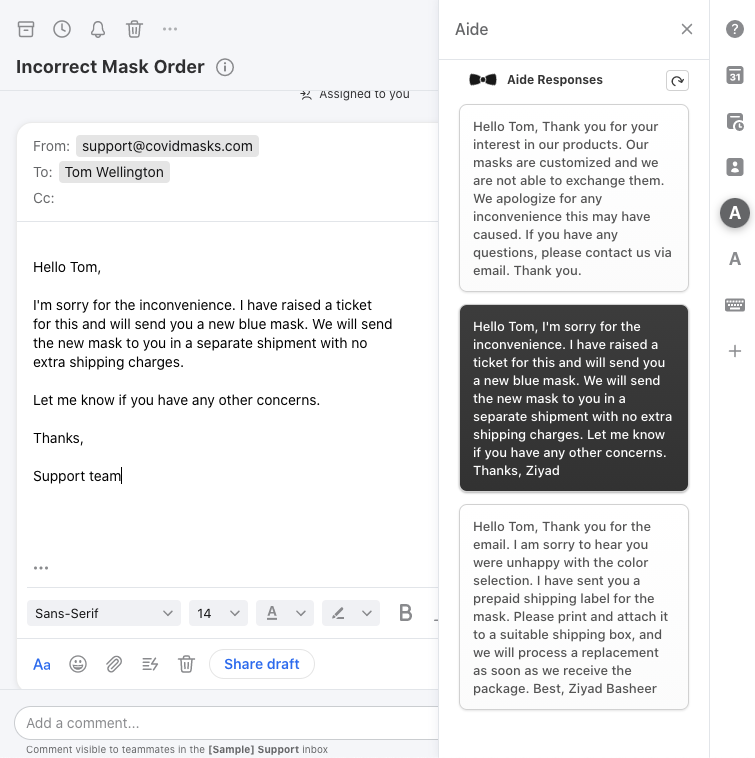 ---
Instructions
Follow Aide's setup guide to get started. 
Aide developed and maintains this integration, so if you encounter any bugs or technical issues, please reach out to their team at help@aide.app.
---
Pricing
This feature is available on all plans.