How to enable and use the HelpCenter integration
Edited
Overview
HelpCenter.io provides you with everything you may need to create a beautiful self-service help center or an internal knowledge base with just a few clicks. You can manage as many help centers as you need from the same convenient dashboard, allowing you to keep your complete know-how in one convenient place.

Front's HelpCenter.io integration brings your whole knowledge base to Front. Quickly search for content, reference articles, and create new pieces of support content.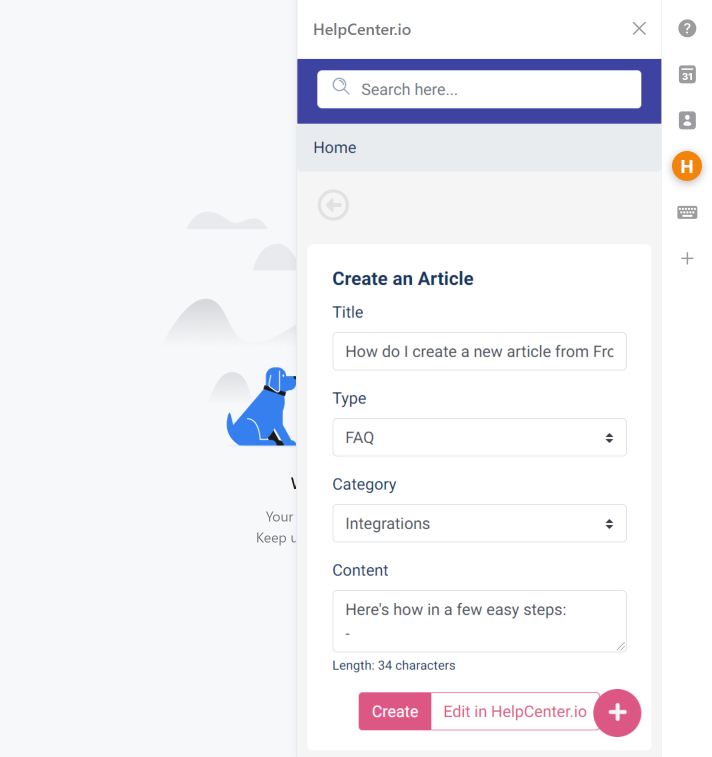 ---
Instructions
Follow HelpCenter.io's setup guide to get started. 
HelpCenter.io developed and maintains this integration, so if you encounter any bugs or technical issues, please reach out to their team at support@helpcenter.io.
---
This feature is available on all plans.