Change your default text style
Edited
Overview
Front allows you to customize your default text style used when composing messages. You can easily change your default text style at any time right from the composer, by following the steps below!
---
Instructions
Step 1
Open your email composer and begin typing.
Step 2
Highlight the text you've composed.
Step 3
Use the styling menu at the bottom of the composer to update the text font, style, and color to your desired default text. If you do not see the styling menu, click the Aa icon in the bottom left-hand corner of the composer to expand the menu.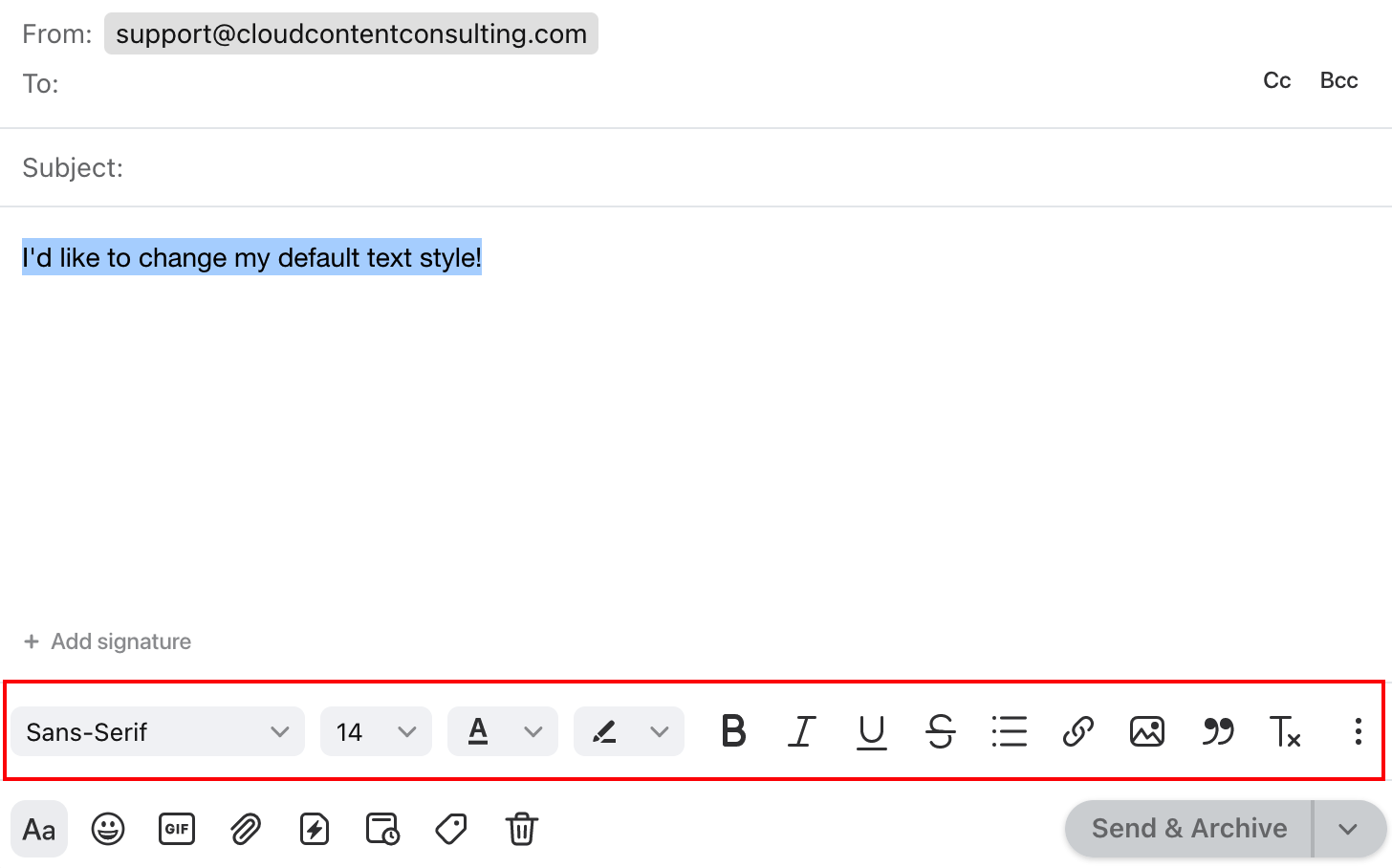 Step 4
Once you've updated the style of your text, click the three vertically stacked dots on the far right-hand side of the styling menu to uncover and select the Save default style option.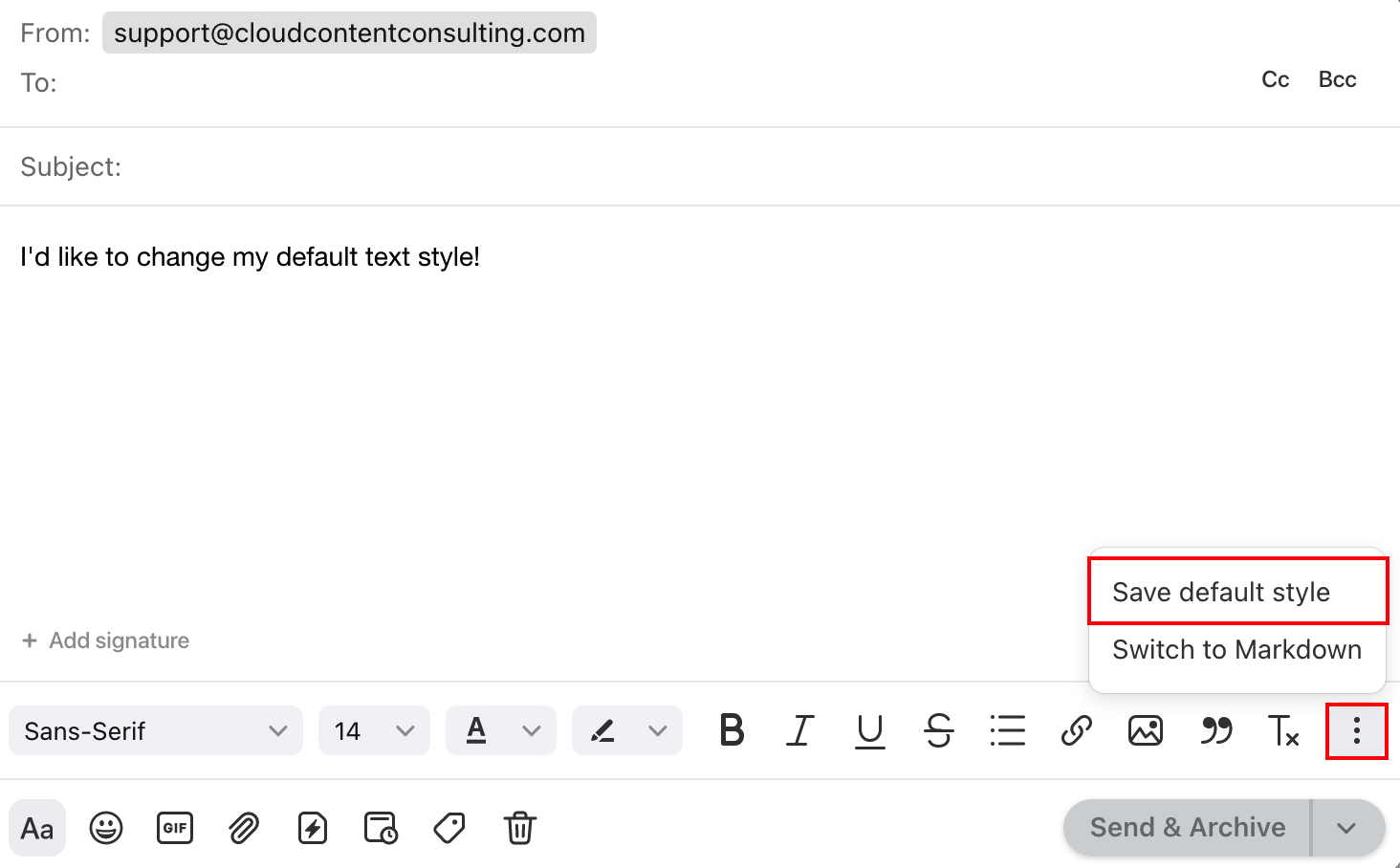 Step 5
Send your message to save your new default text style!