How to set up a group scheduling link
Edited
Overview
Group scheduling links allow you to share the availability of multiple team members in a single scheduling link. Only time slots that are available for all team members assigned to the link will be displayed to meeting requestors. Once the meeting is booked, all team members will be included in the calendar invitation. A group scheduling link is useful when you want to book a meeting a meeting with a client or prospect and ensure that multiple members of your team can attend.
If you're just getting started with scheduling links, we recommend you first check out our scheduling links guide.
---
Instructions
Step 1
Open the Calendar plugin in the sidebar and click View scheduling links.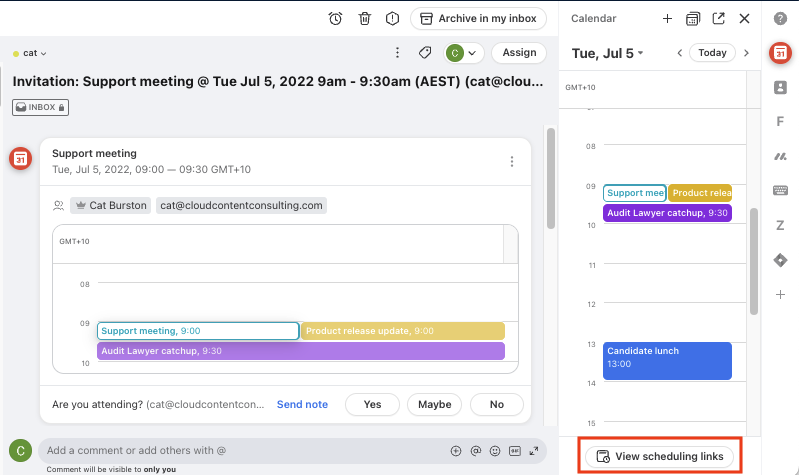 Step 2
From here, click New Scheduling Link to open the scheduling link creator.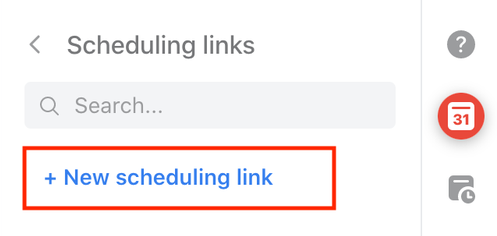 Step 3
Click the Add available meeting times to choose the available times that you want to offer on this scheduling link. Choose the maximum availability you want to display; Front will hide any time slots that conflict with existing events on your teammate's calendars later. Click Save times.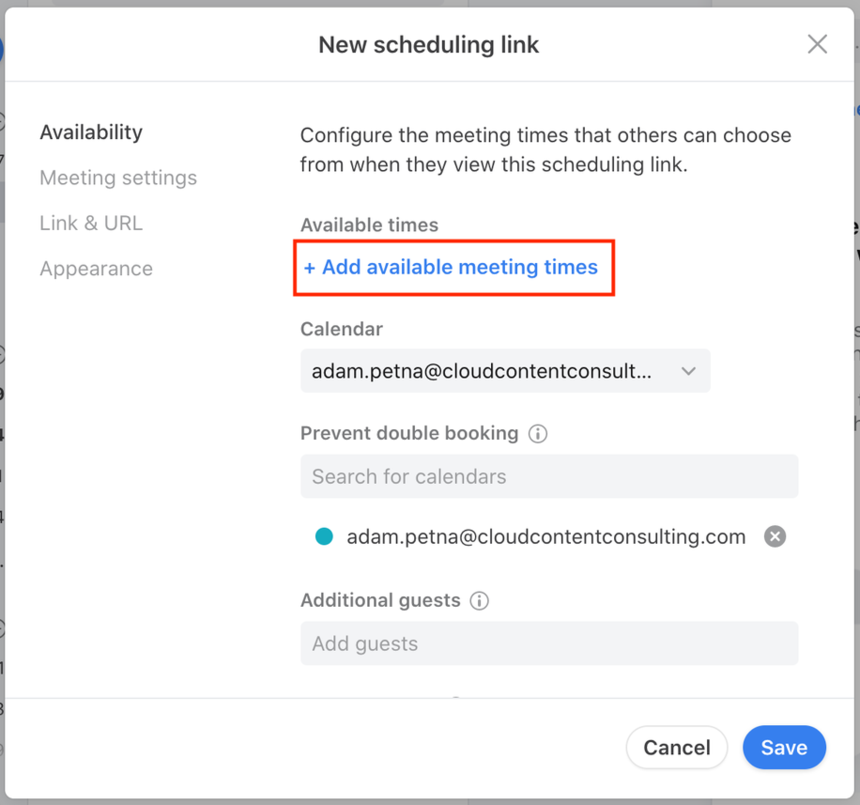 Step 4
Back in the Availability settings section, ensure that the Calendar setting is set to an appropriate calendar. In most cases, it should just be set to your own calendar.
Step 5
In the Prevent double booking setting, add the calendars of all team members that will be involved in the group meeting. As you do so, their email address will automatically be added to the Additional guests setting so that they're invited to the calendar event.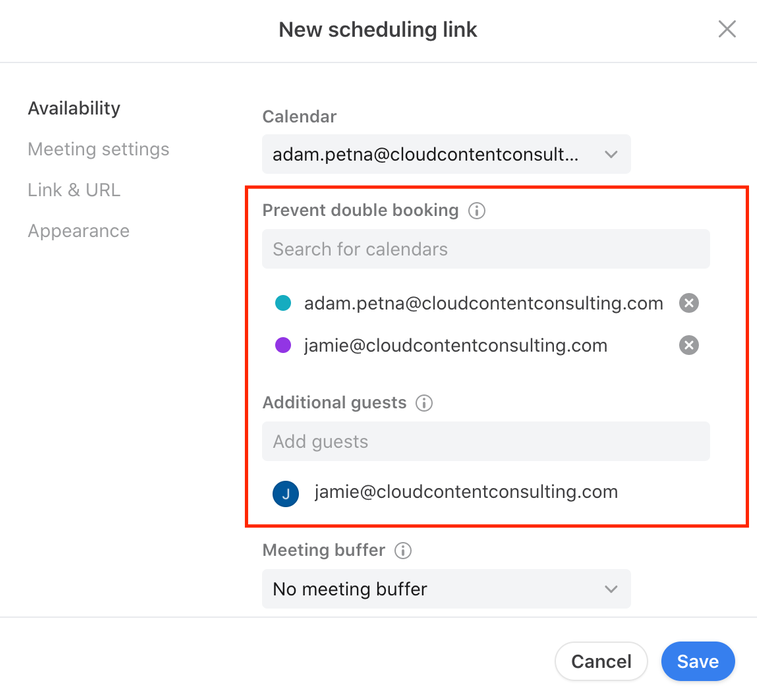 Step 6
Click the blue Save button to save your link. You can then copy your link and send it to anyone you'd like to book a meeting with. When someone views this scheduling link, they'll only be shown meeting times that work for all team members and everyone will be included in the calendar invite once they book a meeting.