How to enable and use the Highlight integration
Edited
Highlight makes it easy to understand and debug customer issues. With session replay, error stack tracing, and user console visibility, Highlight removes the mystery of debugging.
Highlight's Front plugin shows your customers' session recordings right from your conversations with them in Front. When you pull up a message in your inbox, the Highlight panel on the right will show a session feed similar to what you see in the Highlight web app, giving you quick access to the relevant session replays that provide context on what the user did inside your app.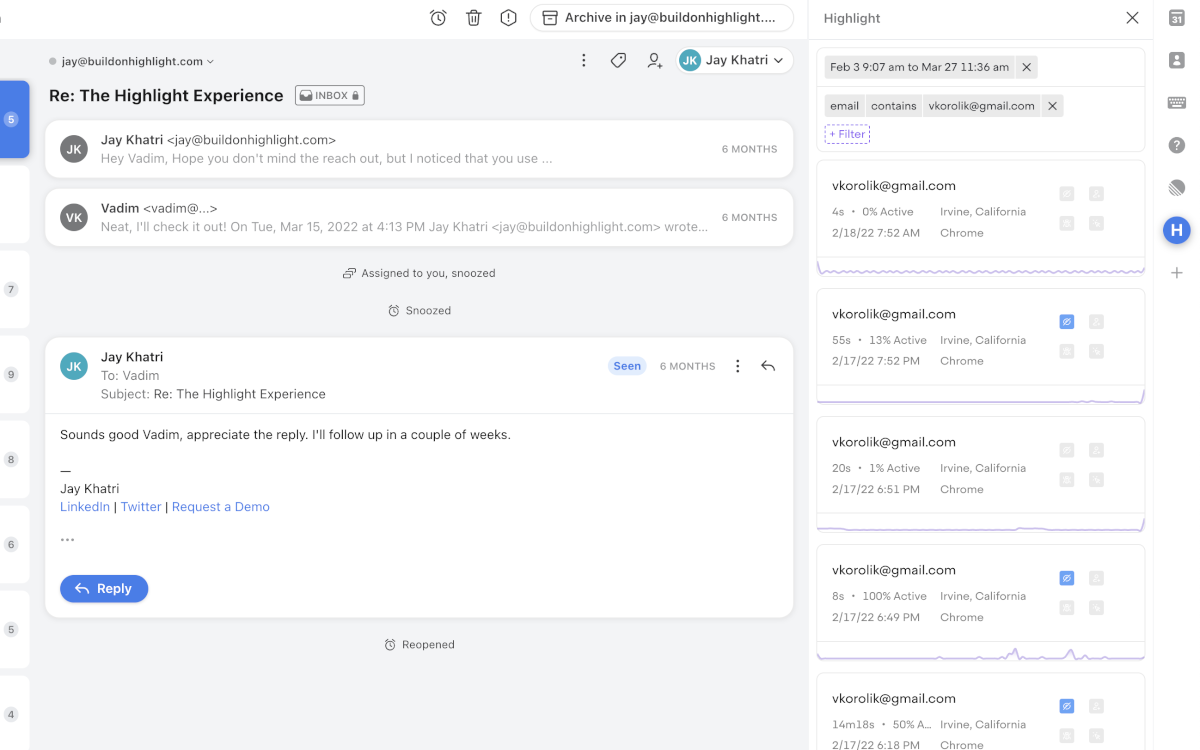 ---
Follow Highlight's setup guide to set up the plugin.
Highlight maintains this integration, so if you have any questions please reach out to their team at support@highlight.run.
---
This feature is available on all plans.