Spell check
Edited
Overview
If you're using Front on your web browser, Front uses the spellchecker built in to Chrome. If you're using the desktop app, follow the instructions below to update your computer's spell check settings.
You can also enable Grammarly's suggestions for spelling, punctuation, and grammar correction directly within Front for our web and desktop apps.
---
Instructions for Mac
Step 1
Go to System Settings.
Step 2
Select Keyboard.
Step 3
Scroll to the Text Input section, then click Edit.
Step 4
Choose your language from the Spelling dropdown menu.
Step 5
Click Done to save your changes.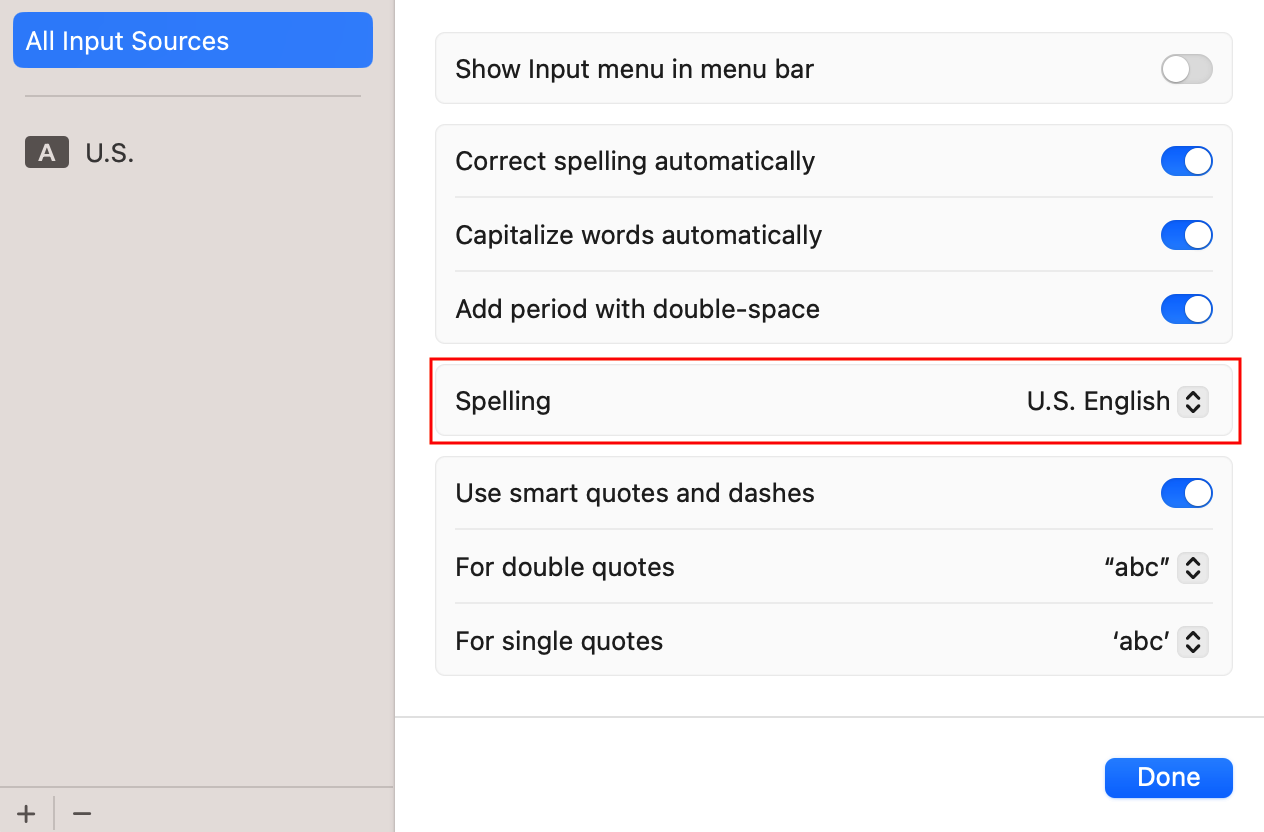 ---
Instructions for Windows
Step 1
Highlight a word in your composed email.
Step 2
Right-click the highlighted word.

Step 3
Hover over Languages to expand the list of supported languages.

Step 4
Choose a language.
Note: On some Windows machines, you may need to add a language to your dictionary. To do this, go into your computer Settings and select Region & Languages.
If you have a language selected, spell check will underline the misspelled word, but not change it automatically.